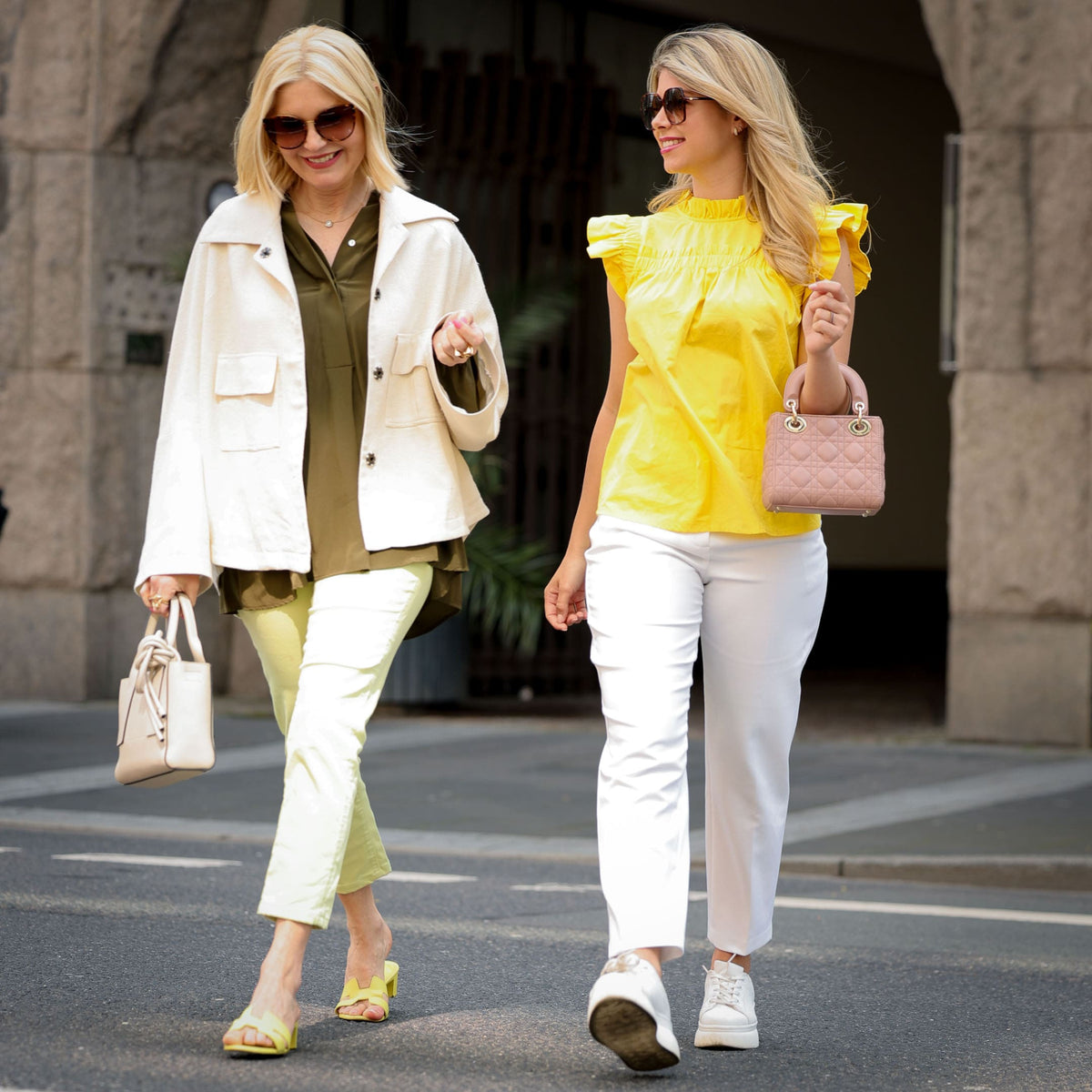 Petra and Friends
Melina Heimes
She normally travels the world with the Aston Martin Formula 1 team. We were all the more pleased that the lifestyle blogger and aspiring journalist took the time for our shoot.
Petra and Melina, two different women who are not only connected by their great passion for fashion.
Petra and Melina met in the Puretoi design studio, browsed through the collection and chose their looks for the joint shoot. The two exchanged views on topics that went far beyond fashion. Melina talked about her exciting job at Formula 1 and her plan to gain a foothold as a journalist after completing her studies. Petra shared her experiences as a longtime entrepreneur while Melina shared some new generation insights with Petra. One thing became clear, the two power women will see each other again soon.
"I find it very important that women support each other, listen to each other and share their experiences. And preferably across generations. No woman has ever benefited from an honest exchange."
Shooting Time
We then went to the city of Düsseldorf for the shoot. This time, the design hotel Ruby Coco on Königsallee served as the shooting location.
Melina's Styles - Shop the Look